5 Pairs of Nike Fly-Knits Under $100
* Nike's beloved flyknit technology under $100
* The material can be found on numerous Nike styles
* Flyknit adds lightweight, flexible and stylish texture to any look
Nike launched its Flyknit technology back in February of 2012 with two styles featuring the new fabrication: the Flyknit Trainer and the Flyknit Racer. The release came after an arduous, four-year long "micro-engineering" period that engineers and designers spent perfecting the contemporary material and custom fit.
Because of its lightweight, form-fitting cushioning, the Flyknit became an instant hit thanks to its "second skin" feel, with maximum breathability. Composed of woven fabric and yarn, the Flyknit technology hosts another powerful advantage over other sneakers on the market — it cuts down on waste. Because the one-piece upper does not require the multiple materials and material cuts used in traditional footwear, Nike Flyknit sneakers stand proudly as one of the few environmentally-sustainable options available on the sneaker market today.
Originally, the technology was designed for performance running shoes, not fashion. But the unexpected incorporation of interwoven knits created a textural look that attracted fashion-forward sneakerheads and fashion bloggers alike around the globe. As demand and popularity grew, Nike extended the technology to other styles, including non-performance shoes. This popular fabric remains coveted to this day, though prices often soar into the $200 range.
Fortunately for you, we spied five pairs of Nike Flyknit shoes for under $100. Just do it.
1. Men's Roshe Two Flyknit Sneakers
This top-rated style was made for everyday wear, with a sleek and clean base upgraded with Flyknit details. The black color and angular shape allow this style to be dressed up or down.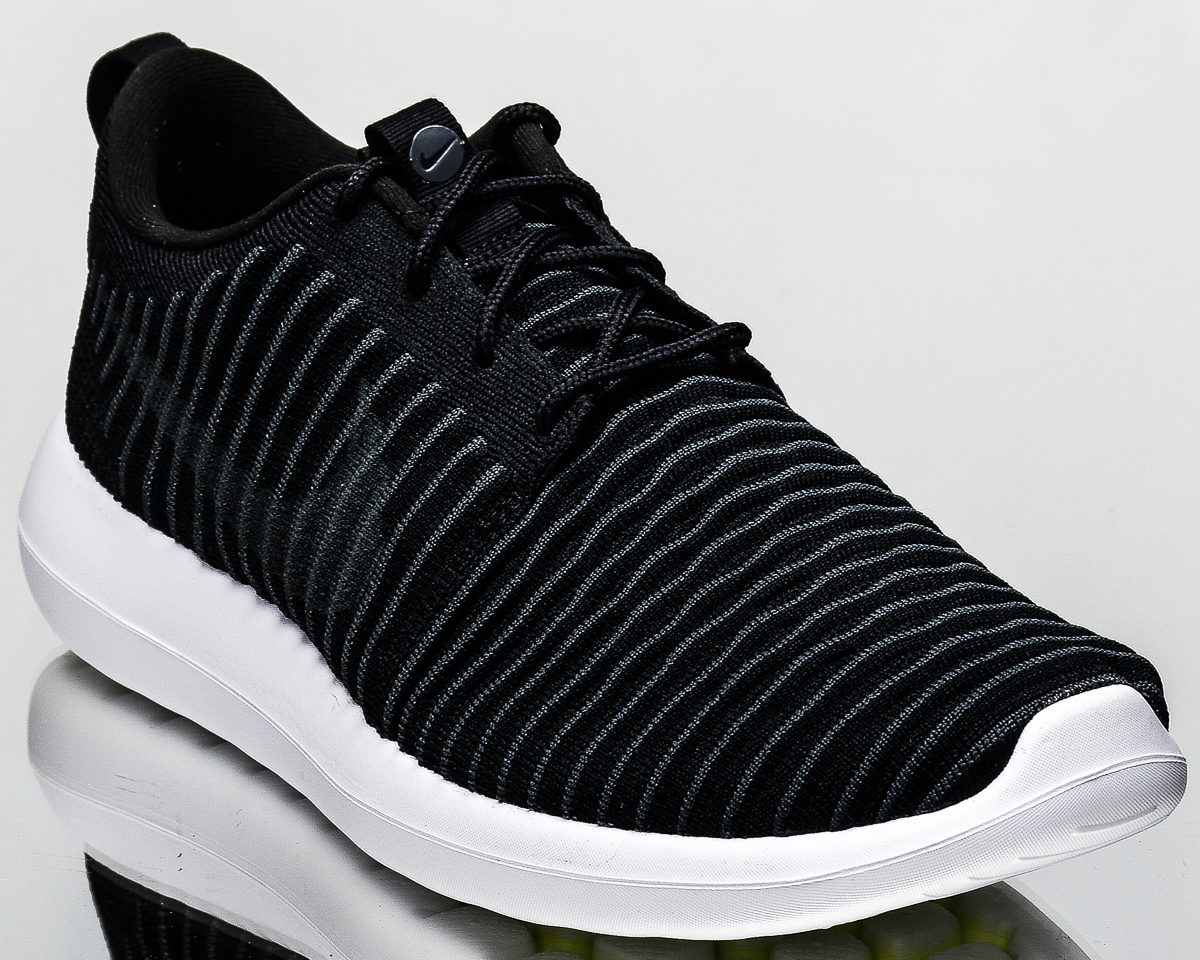 2. Women's Roshe Two Flyknit Sneakers
The women's version of the beloved Roshe shoe, in a grey and white color scheme that enhances the textural look of the flyknit, while letting the signature swoosh really stand out.
3. Nike Free Train Force Flyknit Men's Training Shoes
The Free Train style was designed with the intention to mimic the feeling of being barefoot. This versatile style is suitable for workouts or street wear.
4. Nike Zoom Mercurial XL Flyknit Men's Shoes
This lifestyle sneaker combines the lightweight feel of Nike Flyknit performance sneakers with stylish upgrades including the sock-like high top and ribbed details.
5. Nike Flyknit Zoom Agility Women's Trainers
Nike's Zoom Agility Trainers are great for those who don't want to sacrifice their killer style when they hit the gym. These sneakers offer support and style for cardio, weights, or core workouts.
If you buy something because we told you about it, we may receive compensation from retail partners.