* Google partners with Wonder Woman to release program teaching coding techniques
* Part of Google's Made With Code Initiative, aimed at engaging young girls
* The new Wonder Woman film hits theaters today
Statistics have continually pointed to a stark gender gap in CS jobs, with more male coders employed in the industry. Despite more computer science training in grade school curriculum, recent studies conducted by Google show that girls in grade 7-12 are less likely to be interested in coding and aren't encouraged to pursue related careers when compared to males of the same grade range.
Now, Google is taking steps to engage and teach young girls how to code by introducing a new interactive software program based on the new Wonder Woman movie, which hits theaters today. This program is part of Google's recently launched "Made With Code" initiative, which aims to spark young females' interest in computer science. The program was created in partnership with MIT Media Lab, Chelsea Clinton and The Girls Scouts of America, and utilizes engaging content strategies to present young women with fun ways to learn coding and spark interest in computer science.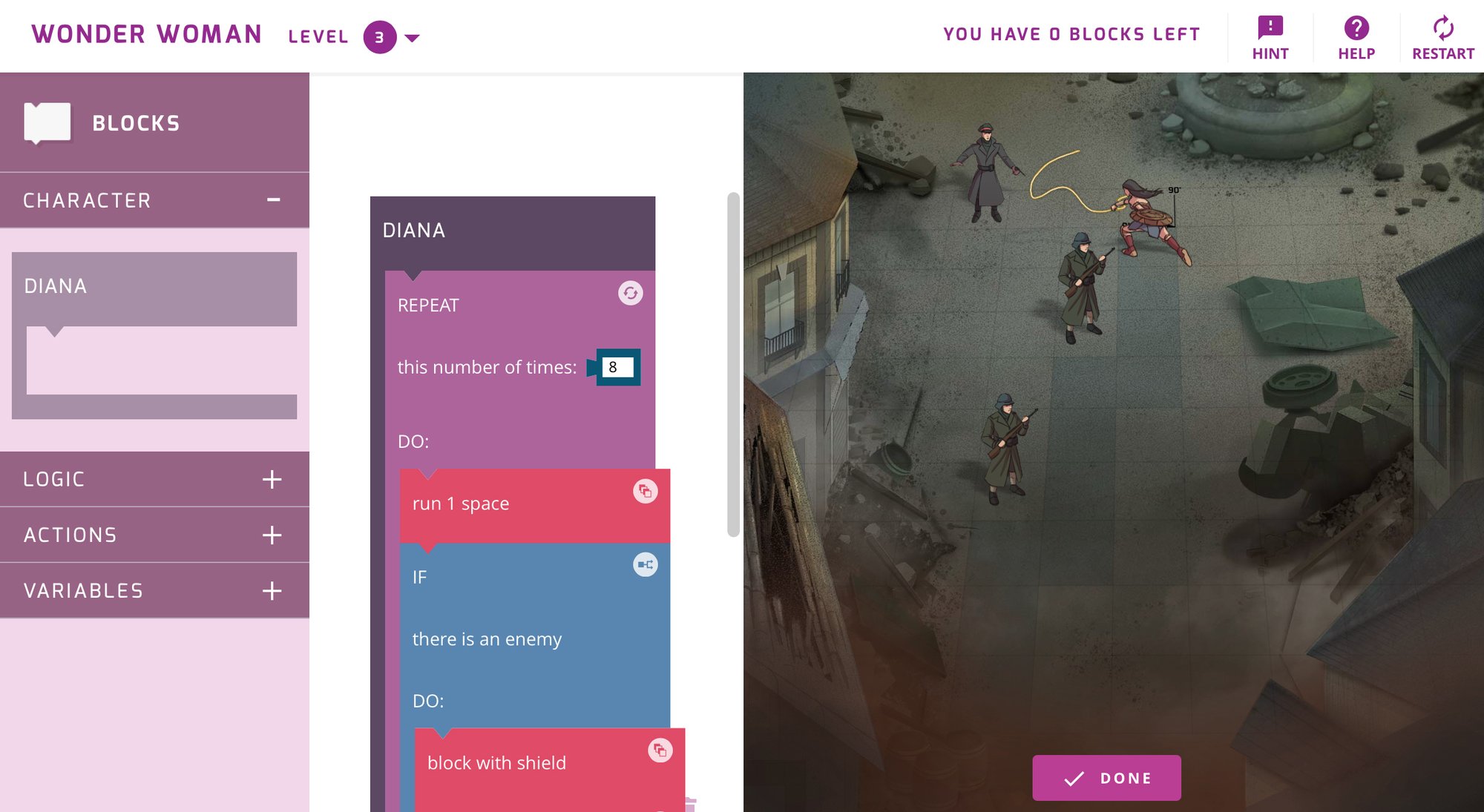 The project will teach introductory coding techniques by helping Wonder Woman overcome obstacles. To help her meet her ultimate goal, users are able to code three different scenes from the new movie, using drag and drop blocks to perform different actions and create variables.
In a blog post announcing the launch, Google Play's Mathilde Cohen Solal writes that Wonder Woman was a natural choice for the program because she "continues to be a symbol of female empowerment, breaking through stereotypes pervasive in gaming, comic books and pop culture."
[protected-iframe id="b99eac3eb2518f9eb04e6a28de101d32-117758725-121674420″ info="//z-na.amazon-adsystem.com/widgets/onejs?MarketPlace=US&adInstanceId=db826789-f2a9-400c-a39c-6e97657894a4″ ]