How to Watch "Twin Peaks: The Return" For Free
If you purchase an independently reviewed product or service through a link on our website, SPY.com may receive an affiliate commission.
* After 25-year hiatus, Twin Peaks is back on Showtime
* Cut the cord and stream the show online
* Four episodes available now
The cult 90s TV series, Twin Peaks, is back, just as Laura Palmer promised Agent Dale Cooper in the eerie series finale nearly 26 years ago.
Directed and co-written by surrealist filmmaker David Lynch and screenwriter Mark Frost, the original drama series debuted on ABC back in April of 1990. The first season drew in hit ratings, with a steamy plot surrounding the murder of a scandalized higher-schooler in a fictional town in Washington. The second season was abruptly cancelled in 1991, but not before ending with a speculative "to be continued" ending, in which slain homecoming queen, Laura Palmer tells Agent Cooper, "I'll see you again in 25 years."
The ending prompted eager fans to propose conspiracy theories about a continuation of the series for years after it ended. In 2014, it was finally confirmed that Twin Peaks would, in fact, be resurrected on Showtime this year.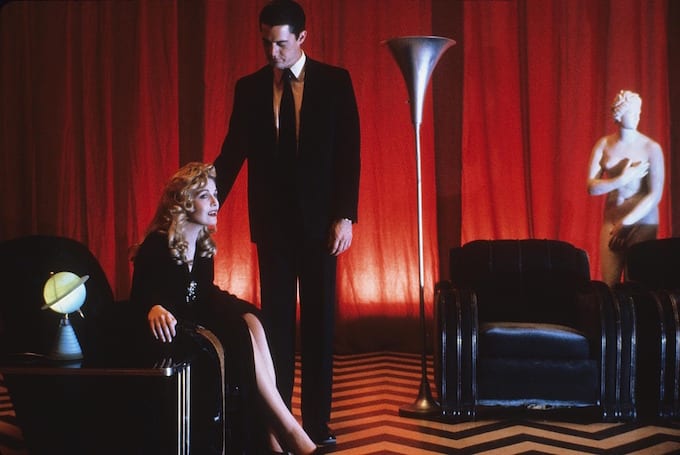 Showtime's Twin Peaks: The Return beautifully attacks the senses in the same way as seasons one and two. Some of the original actors of the show including Kyle MacLachlan (Agent Dale Cooper), Sheryl Lee (Laura Palmer) and Mädchen Amick (Shelly Palmer) make a comeback in season 3. But The Return has added a slew of notable actors to its roster too, including Naomi Watts, Ashley Judd and Monica Bellucci.
If you want to watch the Twin Peaks revival, stream it on Showtime via Amazon Prime. Existing Amazon Prime subscribers get a 7-day free trial to Showtime, where you can watch the first four episodes of Twin Peaks: The Return right now. A subscription is only $8.99 per month after.
Not with Amazon Prime? Get a 30-day free trial to binge watch Twin Peaks here, PLUS get Prime for an entire month for free as well. Keep both for only $10.99 a month afterwards. There's no contact required and you can cancel at anytime.
If you buy something because we told you about it, we may receive compensation from retail partners.