The Best Dress Socks That'll Get You Through Your Work Week
Dress socks are a necessary part of any man's wardrobe, and have more versatility than just dressy situations. A punchy color of mid-calf dress socks under a crisp pair of sneakers can be just as useful as a simple blue or grey under your business-casual loafers.
When wearing suits, it is our opinion that you should wear over the calf versions. These will keep the socks snug against your calf up to the knee, keeping you away from the amateur looks of socks pooled by your ankles. As they will also stay in place far better than the mid calf versions, they'll look better in such situations. However, in more casual situations or with low boots or sneakers, particularly with jeans or chinos, the mid calf version works a bit better.
Here are 9 dress sock options to get you through your standard work week, your weekend plans, and anything in between!
1. Gold Toe Metropolitan Over the Calf Socks
BEST OVERALL
This nylon blended, well-priced sock is the workhorse of any gentleman who must wear a suit every day. Yes, they carry a bit of an old man vibe if your shoes are off and you cross your ankles in someone's face, but otherwise they get the job done. Over the calf is the appropriate to wear with suits, so as to minimize the amateur move of wrinkled socks by your ankle. Three packs in your standard navy, black, and brown can be had with minimal investment, so buy extra! They are not "fitted" to your foot very well however, which can cause issues with blisters particularly for the first few wears, but can be avoided with care.
2. Brooks Brothers Merino Wool Socks
BEST VALUE
Coming in both over the calf and mid calf versions, these are $20-$30/pair but will undoubtedly last for years. Well constructed, particularly in the sized version, these are the best overall value. If you wear a suit often, but not every day, these would be our suggestion as a sharp, well-made option. A crisp pair in grey, blue, and black and you should be covered for all you may need for the occasional interview or wedding suit wear.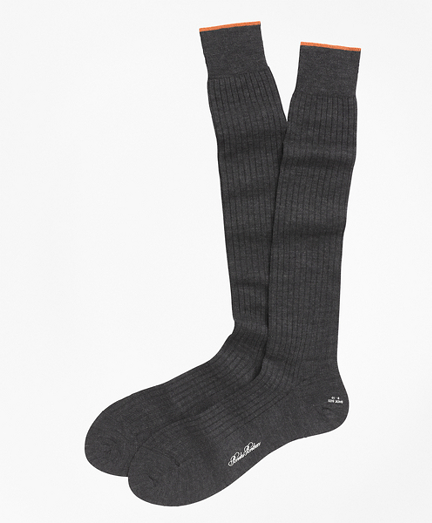 3. Uniqlo Men's Color Socks
BEST CASUAL
At 4 for $12.90, these mid-calf dress socks are an incredible value. They're not going to last much more than a few months with regular use, but at that price you could wear them once, throw them away, and buy a new set for next week and still be ahead of the game. These are ideal for wear with dressier sneakers like a Common Projects Achilles or a simple Nike blazer, and in the myriad of colors they can add a little pop of color for more casual situations.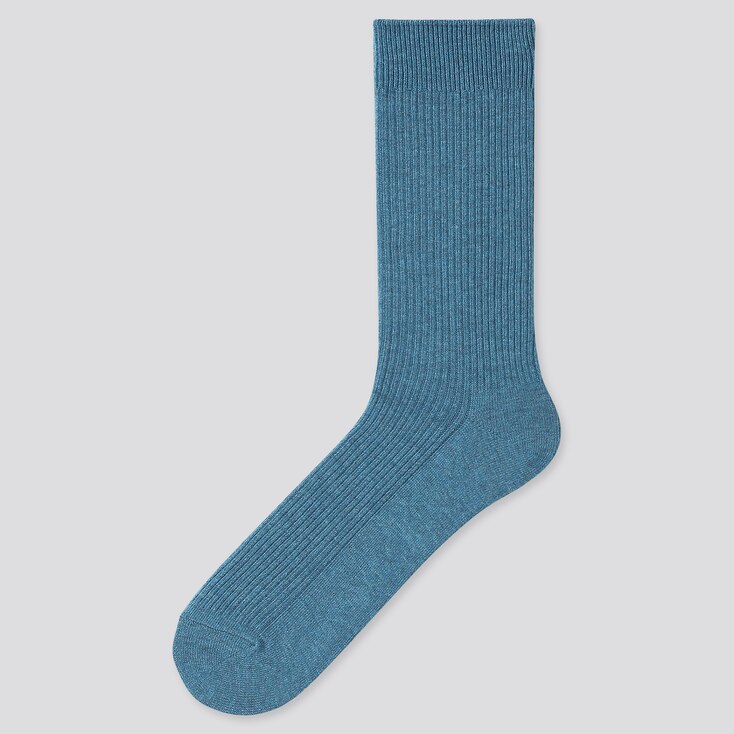 4. Bombas Merino Dress Sock
MOST POPULAR
THE internet sock company. Marketing everywhere, all over Instagram, and with a great product behind it! A solid, strong choice not only for dress socks, but also their no-show socks, which are a smart choice for warmer days that demand the loafers with no-sock look with your new linen suit. You can't go wrong with this option, but they are slightly more cushioned than other variants, and therefore wont fit quite as well in higher end dress shoes.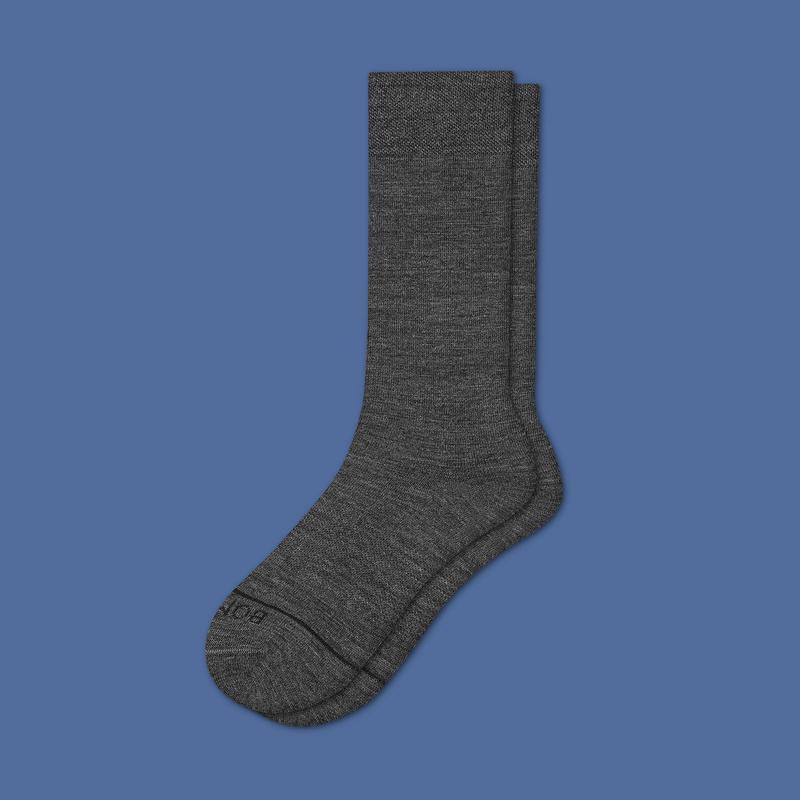 5. Pantherella Cashmere Dress Sock
BEST CASHMERE
The cashmere dress sock is a wonderful thing. Its is truly like giving your feet a nice hug whenever you put them on. The price tag is nothing to scoff at, but one pair of these as a treat for your feet can be a great addition to your collection. Get them in red and act like Royalty for a while. You deserve it!
6. Amazon Essentials Multi Pack Dress Socks
THE BUDGET OPTION
Intern? First job? Just need to buy in bulk? These are your best budget option. Dirt cheap and 5 to a pack, they're good for a quick fix. They're not going to last like the other options here, but will do in a pinch. Pick some up and leave them around for emergencies.
7. Gold Toe Windsor Wool Dress Socks
BEST FOR COLD-WEATHER
On those days when it's hovering well below freezing, but our careers require us to be in the thin fabric of suit pants, those of us in the Northeast must find a way to protect ourselves! In comes the wool blend of the Gold Toe Windsor dress socks. Still dress-sock thin, they'll fit under your best captoe oxfords but keep you nice and warm from toes to knees!
8. Pantherella Pembrey Sea Island Cotton Dress Socks
BEST LUXE
These are the ones, the Aston Martin of dress socks! Sea Island Cotton is the crown jewel of cotton fibres, and these socks are shining example thereof. They are light, softer than you would believe, breathable and extraordinarily comfortable. Not dissimilar to the cashmere ones above, these are a treat below the ankle.
9. Brooks Brothers Stripe Crew Dress Socks
MOST STYLISH
Want to have a little fun and just throw some wild into your wardrobe? Brooks Brothers has brought the flair with lots of Stripes, Polka dots, argyles and houndstooths. Right now, you can get a quality, interesting pair of socks to wear for a little fun around the ankle. Keep them for special occasions, or throw them on daily to keep yourself from the mundane.