Upgrade Your Workout With the 8 Best Gym Shorts for Every Sport
Still wearing that ratty pair of basketball shorts to yoga? Then it's time to rethink your workout gear.
They're called basketball shorts for a reason. Contrary to what you might think, shorts that function on the court won't serve you well at the yoga studio. You wouldn't wear the same pair of shoes to both, would you?
Brands make specific types of shorts for a reason, with different materials, fits and finishes depending on what activity you're doing — and how intensely you're doing it.
Remember: the best gym shorts for a pickup basketball game won't necessarily be the best gym shorts for a five-mile jog. So before you throw on those Lululemons for spin class, learn about these eight pairs of gym shorts and snag the appropriate one for your next workout.
1. Under Armour Project Rock Training Short
BEST FOR WEIGHT TRAINING
When it comes to lifting weights, there is no one in the world right now quite like Dwayne 'The Rock' Johnson. His Instagram posts are the stuff of legend, and his physique is a superhero come to life. If you want to reach a personal best in the coming year for a New Years' resolution, then you can't go wrong by using the same workout shorts he does. This pair of men's gym shorts come from Dwayne Johnson's Under Amour collaboration, and they're designed for the serious weight lifter.
2. Rhone Mako Workout Short
BEST FOR A HIIT CLASS
When going to a high-intensity interval training class, it is best to have clothing that can keep up. It's going to be sweaty, so you want to have moisture-wicking fabrics so you don't end up dripping wet. When possible, it's also great to have your gear lined with men's compression shorts to avoid unnecessary layers and ensure ease of use. This pair from new athletic wear brand Rhone brings all of those to the table. This brand actually provides a few different iterations of these workout shorts to suit your style (and activity). They can come lined or unlined and also in a few different lengths depending on your preferences.
3.Lululemon Pace Breaker Shorts
BEST FOR YOGA
If you are headed to a yoga class, go with the OG yoga wear brand that started off the athleisure craze in the first place. That's right, Lululemon isn't just for women. Lululemon has maintained their popularity because they truly make a great product. By combining comfort and high performance, Lululemon has designed some of the best gym shorts for men in the world. For your next hot yoga class, you can't go wrong with their Pace Breaker Shorts. Some customers have found that these aren't the longest-lasting gym shorts available today, so keep that in mind if longevity is more important to you than comfort.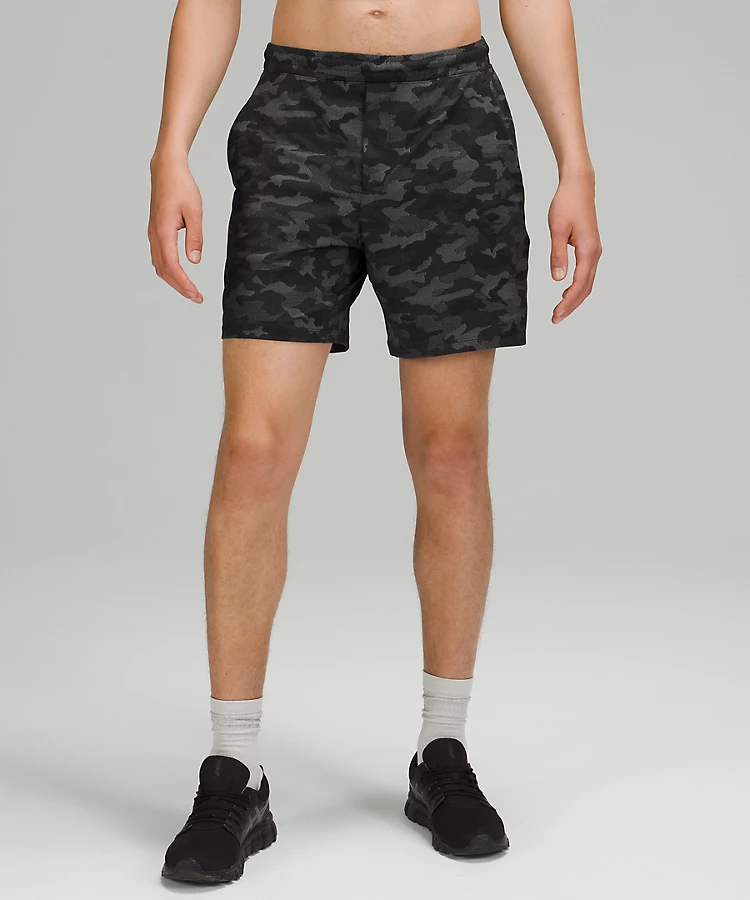 4. Nike Flex Stride
BEST RUNNING SHORTS
When taking an outdoor run, you don't want anything weighing you down. You want to avoid unnecessary clutter and maintain plenty of mobility. The interior compression liner on these running shorts helps to keep, ahem, everything in place, and they're just the right length to get your stride on. These also have a zip pocket at the small of your back so you can keep your phone safe and out of the way. When searching for the best men's gym shorts, you can't ignore Nike.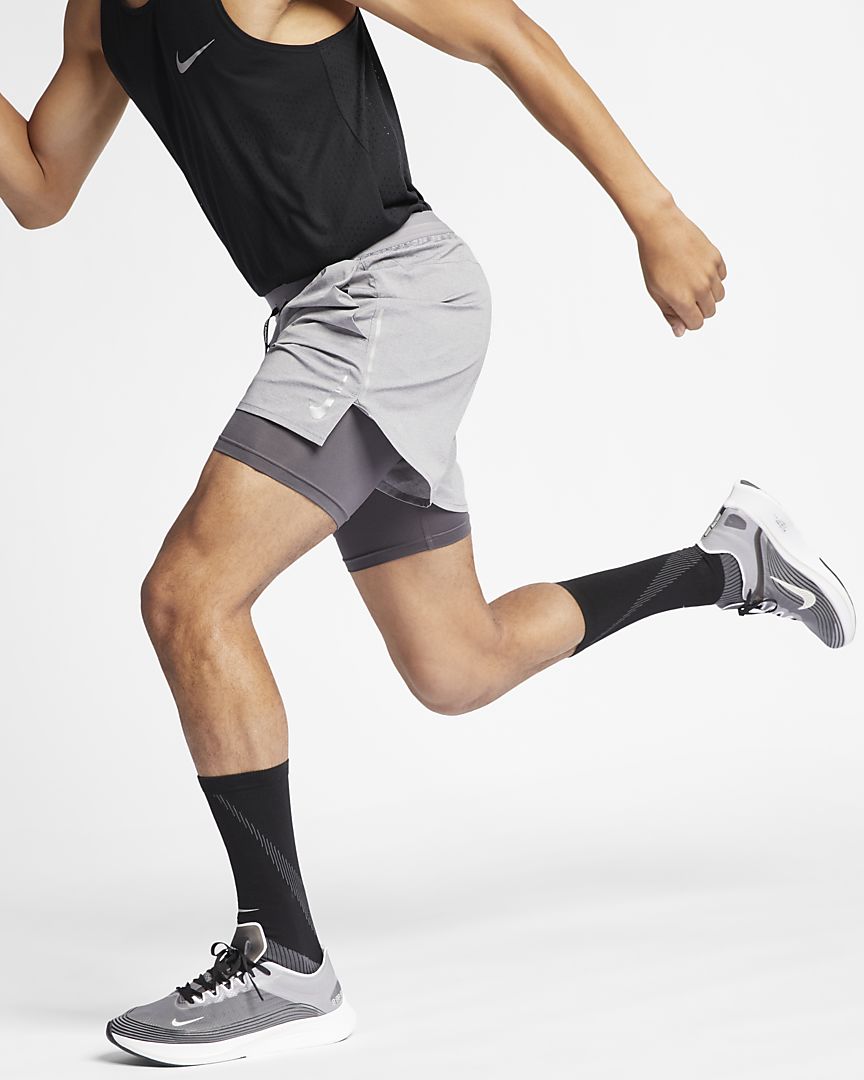 5. Gymshark Hyper Sport Shorts
BEST FOR THAT TRENDY NEW CLASS
In the same way that a new workout class is more fun because of the hype that comes along with it, sometimes a new gymwear brand carries some of the same excitement. For guys who want to try a new athletic apparel company, consider Gymshark. This Instagram-famous brand is worn by several fitness influencers, and they actually make very good looking gym shorts that fit great and perform well.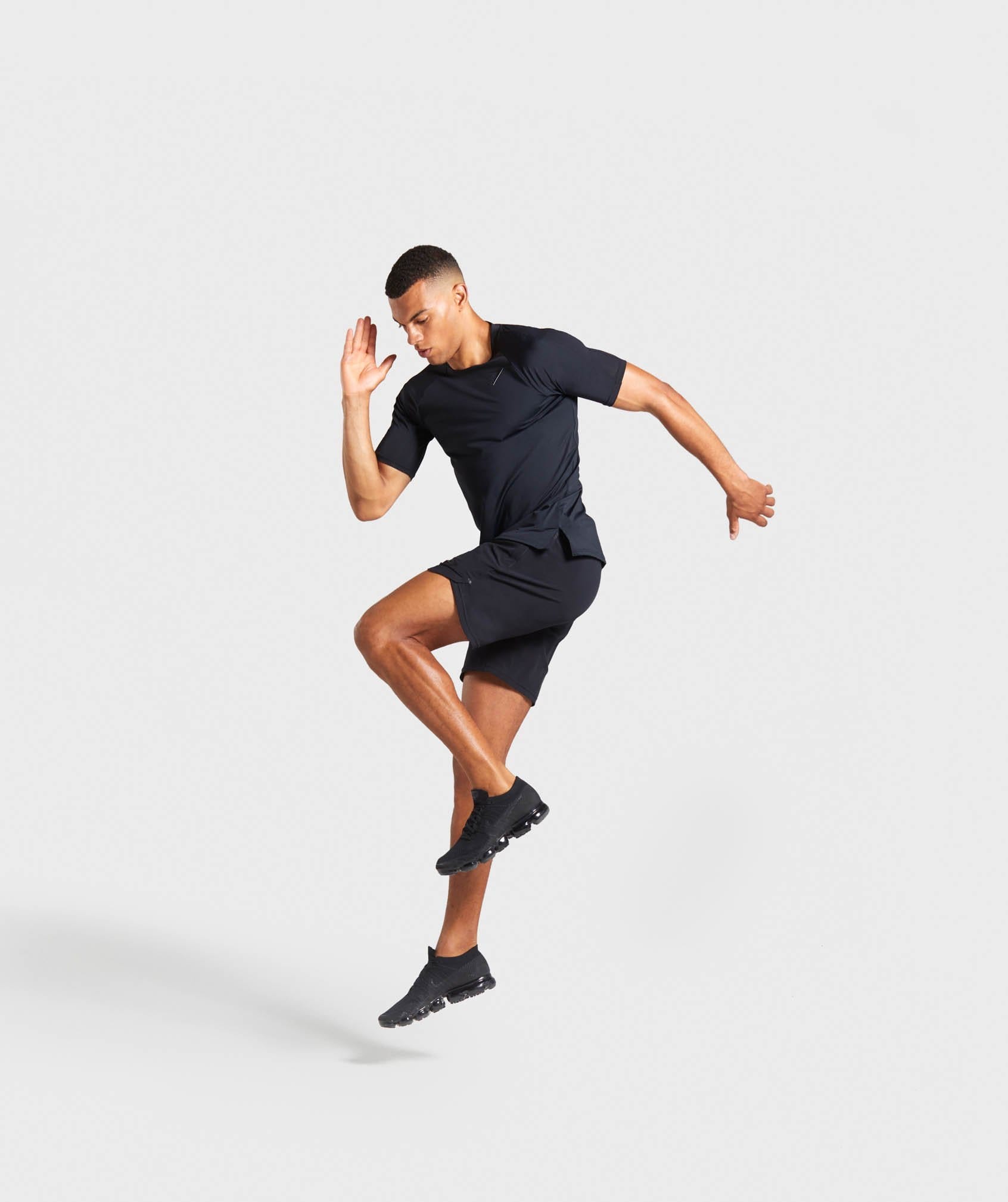 6. Nike Elite Basketball Shorts
BEST FOR YOUR PICK UP GAME
If you find yourself playing the occasional pickup game of Basketball, then these are another great option brought to you by Nike. Sweat-wicking and basic in their styling, they're a great choice for intense games. The design is a little, let's say, retro, so we wouldn't wear them for anything other than basketball.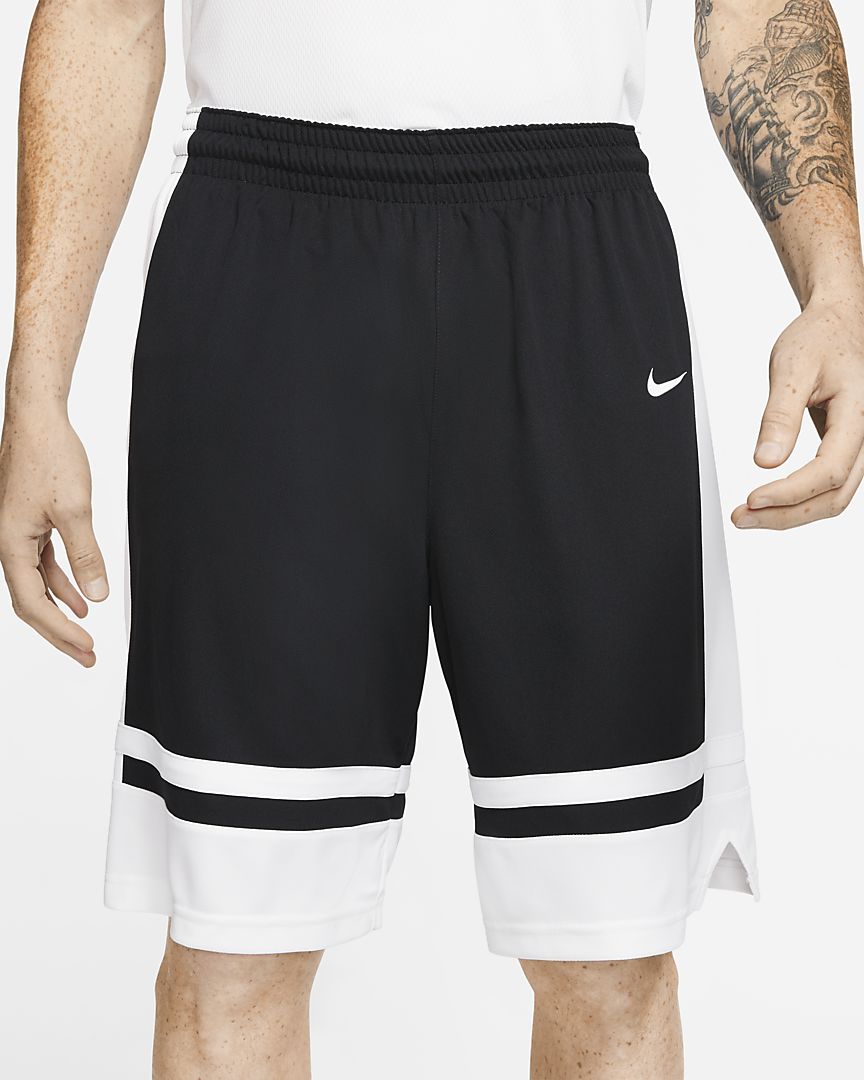 7. Chubbies "The Quads We Trust"
BEST FOR TRAVELING
When trying to stick to carry-on only, it's great to have some shorts that can pull double duty for the beach or a yoga class. For these occasions, look to the humorous brand Chubbies, which makes a full cut, shorter board short that is very comfortable and more than does the trick. These versatile shorts are great because they'll look just as at home in the hotel gym as they will down at the beach. Pick these up in an in-your-face neon because hey, you're on vacation!
8. 2(x)ist Terry Sweat Shorts
BEST FOR RECOVERING AFTERWARDS
After some tough workouts, it's best to take it easy at home in something cozy. For these times, there's the old school terry sweat shorts in an OG heather grey. Fully cut, snuggly, and easy to throw on while grabbing a Theragun and working over your sore muscles.