We Found The Best Black Friday Men's Clothing & Grooming Deals
2019 Black Friday and Cyber Monday deals are here! It's the perfect time of year to get some stylish gifts for your friends and loved ones, or to simply upgrade your own closet so you're well-positioned for holiday parties and the new year ahead. And if you start looking for gifts online and end up buying presents for yourself, then you're in good company. With so many incredible Black Friday men's clothing and grooming deals, it's hard not to treat yourself. While doing so, use the deals below and save enough money to be able to treat everyone on your holiday shopping list without going too far over budget.
The best Black Friday men's clothing and grooming deals will allow you to restock your entire wardrobe for 2020. You can also find some great gifts for any hard-to-please men on your holiday shopping list. With killer deals on suits, grooming essentials, casual gear, outerwear and accessories, we have something for all your needs (and wants) this season. Shop some of our favorite style finds below from top men's clothing designers and grooming brands.
Best Black Friday Men's Style Deals 2019
Billy Reid
Menswear basics like sweaters, jackets, and denim shirts are all good choices for Black Friday men's clothing sales. We particularly love the Camel Hair Trucker Jacket below. Some other noteworthy sale info is here. Translation: The more you spend, the more you get back this sales season!
– Spend $250 or above, get 20% off
– Spend $500 or above, get 30% off
– Spend $1,000 or above, get 40% off
Shop the Billy Reid Camel Hair Trucker Jacket: $557
Brooks Brothers

40% off sweaters and outerwear in stores and online
Perennial classic menswear purveyor Brooks Brothers has a great deal on some sweaters and outerwear for the Holidays! We love this Merino wool fisherman sweater in an easy-to-wear cream color, but that's just one of the great deals available from Brooks Brothers during the holiday shopping season. For a limited time, you can also purchase four dress shirts for $199, a 50% discount.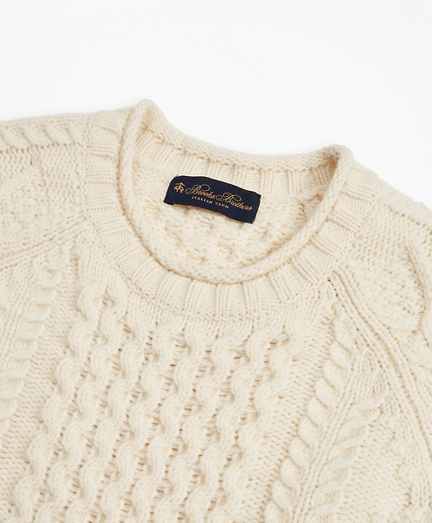 Levi's Men's 511 Slim Fit Jean's
Amazon is offering a great deal on Levi's men's jeans. There's a reason that Levi's is the go-to denim of choice for millions of men and women, and no wardrobe is complete without a pair of Levi's. On Amazon, you can order your favorite pair of jeans at a nearly 50% discount. Select colors and styles are going for as little as $30, which is a rare find for Levi's. Head over to Amazon to take advantage of this discount while it lasts.
Grooming Lounge
Grooming Lounge is offering great discounts for anyone with a beard (or a bearded gentleman on their shopping list). Deals start at $15 off with purchases of $75 and go up to $50 off on purchases over $200. Find great grooming gift sets, beard oils, shaving cream, and combs/brushes galore. Treat yourself to the head-to-toe grooming kit from Jack Black's, which is one of our favorite shaving butters. This kit includes face wash, charcoal soap, body lotion, and face moisturizer for just $49. This is a great gift that you'll be tempted to keep for yourself.
Bloomingdales

15-25% off
Pick up some more high-end fashion on rare discount. In particular, we love this overcoat from French brand Sandro at 47% off. During the Black Friday shopping weekend, you can also get $25 off for every $150 you spend online on items labeled "TAKE $25 OFF". On top of that, Bloomingdales is offering 40% off clearance items.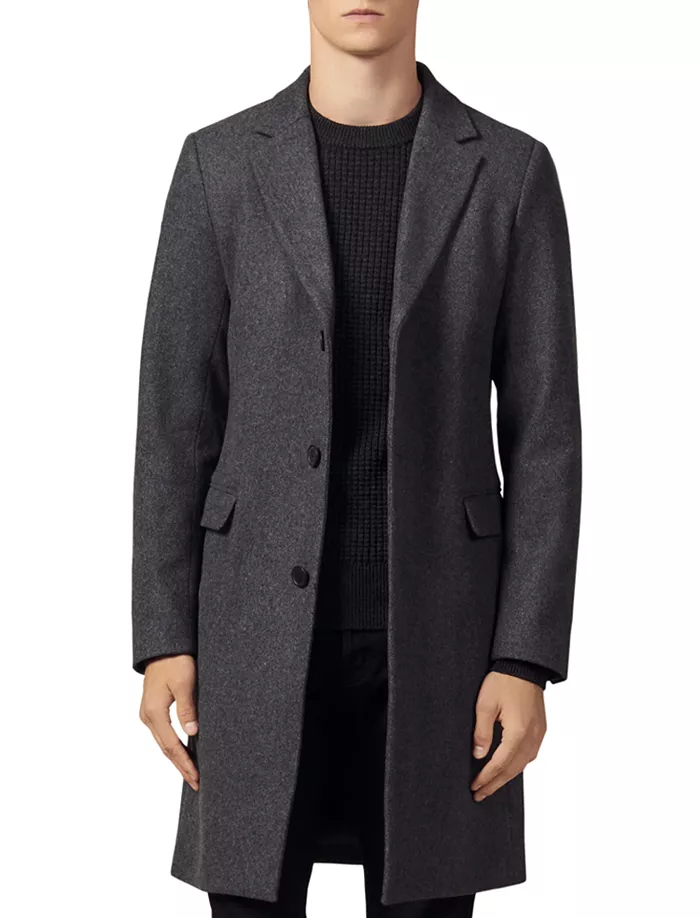 Bonobos

30% off Site-wide
This classic menswear brand is offering 30% off everything on Black Friday, and the deals only improve as we get closer to the holidays. On Cyber Monday, Bonobos is increasing the savings to a 35% site-wide discount. In addition to steep discounts on sweaters, pants, flannels and dress shirts, you can also score great deals on fun designs like the Riviera Short Sleeve Shirt with T-rex details. We love this shirt, which is perfect as a gift or a personal wardrobe upgrade.
Nordstrom Black Friday-Cyber Monday Sale

Get up to 50% off
For Black Friday and Cyber Monday, Nordstrom is offering great deals on men's clothing and shoes from top designers. On top of that, Nordstrom customers that spend $125 will receive a $25 promo card, while customers who spend $400 will get a $100 reward. This is one of the best Black Friday men's clothing deals we've found so far, so take advantage of the savings while they last. If you're looking for a good place to start, check out the savings on the 'ZeroGrand' Wingtip from Cole Haan, marked down 33%.
Everlane

Up to 50% off with the "choose what you pay" sale
Find excellent sweaters, bomber jackets, and accessories from Everlane, all Spy.com team favorites. Everlane has lots of lightweight basics for everyday wear. And when you need to knock some items of your holiday shopping list, cardigans, hoodies, and blouses from Everlane are always a smart idea.
Shop the Everlane Lightweight French Terry Sweatshirt: $39.00
Farfetch

Up to 60% off
Farfetch has an INCREDIBLE selection of high fashion designer items, from Saint Laurent boots to Kenzo Sweatshirts to Off-White Scarves, so look around and see what catches your eye. Need a new winter coat? Then waiting to find the best Black Friday men's clothing deals is always a good idea. For men looking to upgrade their winter coat, we've spied a fantastic deal from Farfetch. During Black Friday, you can snag this Barbour Ashton hooded jacket for just $182, a 40% discount. And that's just one of the great discounts you'll find during Black Friday-Cyber Monday on Farfetch.
Indochino
At these prices, you can upgrade your entire closet in a single weekend. Go wild with new patterns and colors to make a splash at your upcoming holiday parties. During the Black Friday-Cyber Monday shopping weekend, Indochino is offering custom suits starting at $289 (with regular door crashers at $249). You can also score premium suits for $349 (a $50 discount).
Shop the Indochino Danhill Plaid Red Suit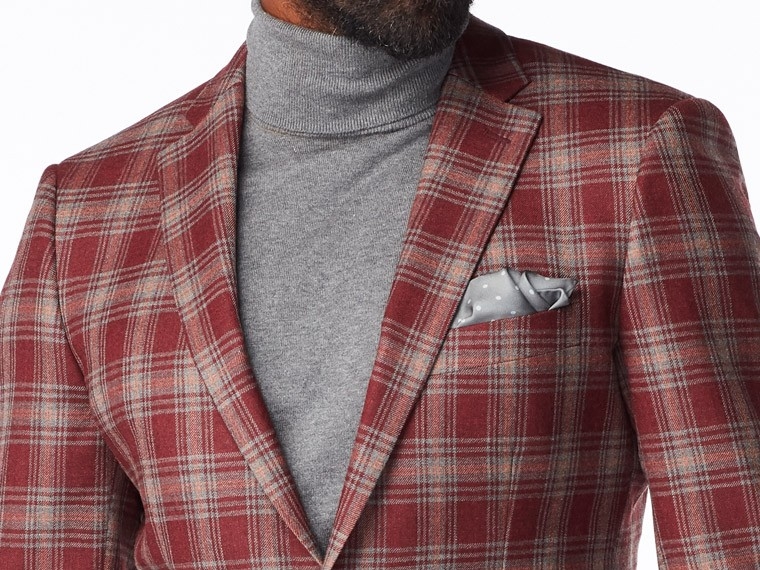 Lululemon

Up to 50% off the "We've made too much" sale
Do you have a yoga-fanatic in your life that's totally obsessed with Lululemon? Then Black Friday is a great time to score some great discounts on these beloved yoga gear and athleisure wear. Lululemon does make yoga clothing for men and women, so whether you're shopping for yourself or friends and family, check out the retailer's great Black Friday and Cyber Monday deals while they last.
Jaxon Lane

20% off site-wide discount
Jaxon Lane makes high-quality Korean skincare masks for men, and right now the company is offering a 20% site-wide discount on men's grooming products. The 100% Hydrogel Bro Mask is marked down to $22.40 (each order contains four masks) for Black Friday.
Courtesy of Jaxon Lane