* Wreathes aren't just for holiday décor anymore
* Wreathes add a botanical charm to your home or backyard
* They can be displayed on front door, mantle and so much more
Wreathes aren't just a holiday decor staple anymore. Botanical wreathes have become a popular decor element suitable for display across all four seasons.
Floral and foliage wreathes offer a look that reflects organic decorating, and bring elements of the outdoors into the home. They make a beautiful addition to your indoor space (think: above the mantle or as a centerpiece) or outdoors on your patio or lawn, depending on the type of material. Displayed on your front door, wreathes serve as a first impression that welcomes your guests before they are greeted.
Try one of these 6 picks for summer decorating, to add some botanical warmth to your home, while showing off your interior decorating chops with seasonless style.
1.
Magnolia Blooms Faux Wreath
This simple wreath features rich green leaves with five magnolia flowers and will add a hint of outdoorsy charm to your mantle or front door.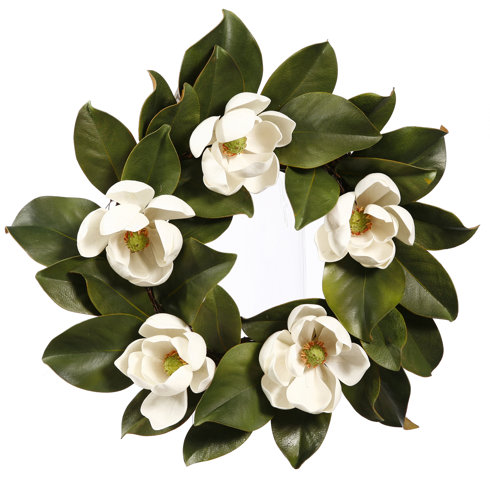 2.
25″ Poppy/Hydrangea Wreath
Melrose International's floral wreath features lifelike, faux poppy and hydrangea flowers arranged in a bed of sparse greenery and twigs.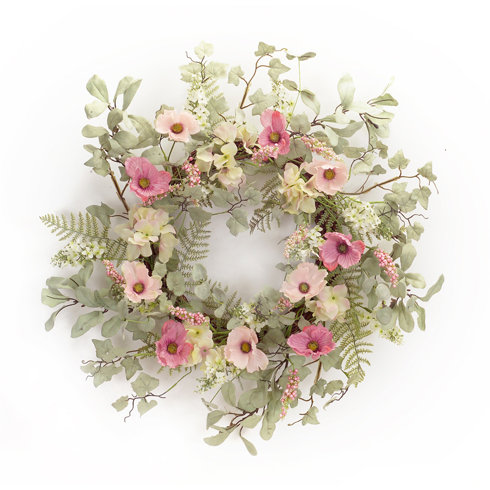 3. Wild Blooms Wreath
This understated wreath takes form with a square shape, decorated with lush greenery interspersed with small floral buds throughout. This unique piece is subtle, but adds a bit of organic charm to your front door. Also available in the traditional circular shape.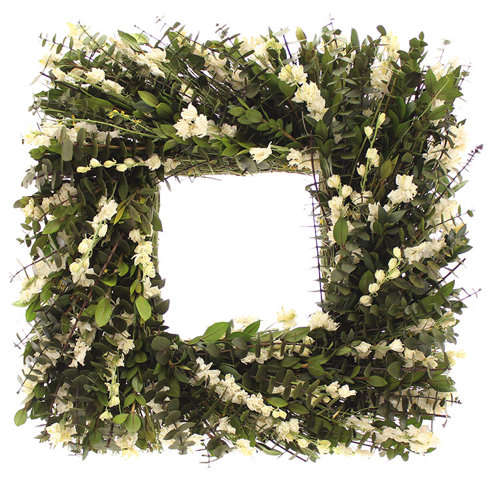 4. Flower and Berry Twig Wreath
This wreath features sparse details, small floral buds and berries anchored on an organic twig base. The gradations of pink and green are off set by hints of neutral-colored twigs for a balanced, rustic look. This wreath has a lifespan of 15-20 years, according to the manufacturer.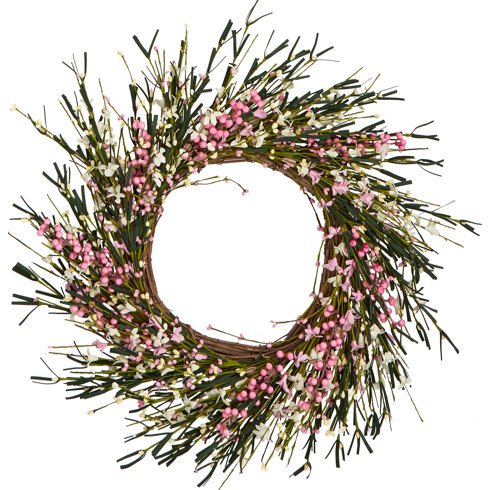 5. Hydrangea Foliage Wreath
This beautiful bouquet wreath makes a great centerpiece to highlight your favorite candle. Whether hung traditionally on a door in your home or used as a full candle ring, this beautiful floral adornment will look lovely in your home.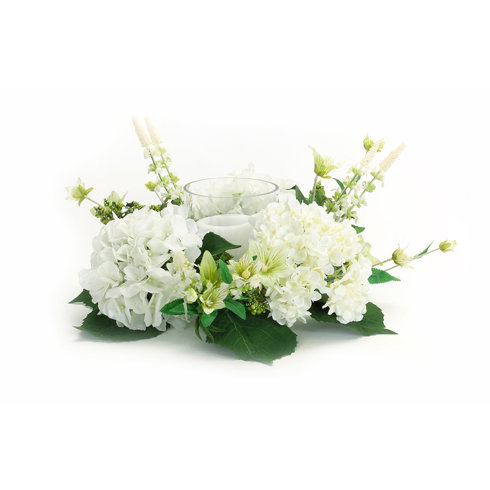 6. 22″ Zinnia Wreath
Celebrate the start of summer with this colorful wreath, featuring an array of bold yellow, pink and orange zinnia flower buds set against lush, green leaves. This standout piece will liven up any home or outdoor space. If you buy something because we told you about it, we may receive compensation from retail partners.