* Screen printed cacti and welcome logo
* Made from 100% coir with a PVC backing
* Measures 1'6″X 2'6″
There's no better way to greet your guests before they even enter the door than with a cheerful welcome mat. And there's no better way to display the personality of your household, either. So for those who favor a bit of whimsical fun, this colorful cactus welcome mat was made for you.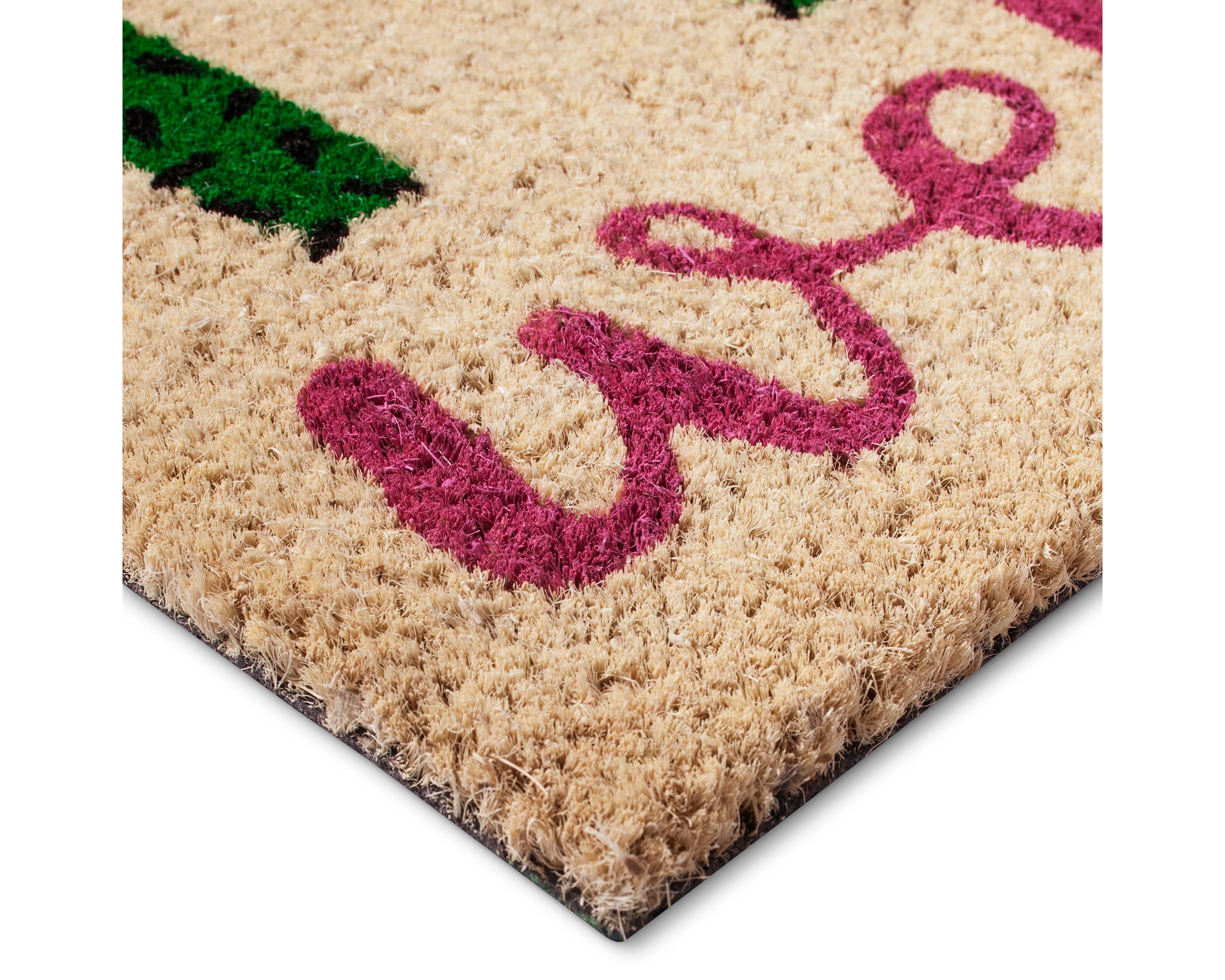 Constructed from 100% coir–a natural fiber extract from coconut husks– and backed with durable PVC, this mat was made to withstand heavy foot traffic and different weather conditions. The course-textured quality of coir makes it a workhorse for trapping dirt caught in the soles of your shoes and keeping it out of the house.
Five peppy green cacti rendered in a hand-drawn style cover the span of the mat, while a scrolling pink "welcome" offers its salutations below. This mat would be a match made in home decor heaven for a home with cacti or in a desert vacation home, and would also flatter a starkly modern setting to add a bit of humor to elevated design. For whatever front door this bright mat graces, welcoming visitors with such an exuberant, happy accent feature makes a great first impression, and really goes to show that being a doormat isn't always such a bad thing after all.
If you buy something because we told you about it, we may receive compensation from retail partners.