Stay Warm With the Best Compression Workout Leggings for Men
In the last decade, more men have started wearing leggings during their workouts. As we progress into the 2020s, we expect workout leggings for men to become even more popular thanks to the many benefits they provide. Getting your lift on? Compression leggings provide that extra support you need for maximum reps. Want to keep your legs warm during those cold winter runs? Throw on a pair of workout leggings. Heading to spin class and want to make sure everything stays securely in place down there? Order workout leggings to wear under your favorite gym shorts.
The compression provided by the best workout leggings for men increases blood flow, and the close fit means you're not fighting extra fabric during your workout. While not every guy will incorporate workout leggings into their fitness routine, they are a great article of clothing to keep in your gym bag.
1. Under Armour Men's ColdGear Compression Leggings
BEST OVERALL
These cold-weather compression shorts from Under Armour are everything you'd expect from the athletic brand, which is famous for its high quality compression clothing. The best men's workout leggings and compression tights should keep you warm, promote blood flow, prevent gross body odor, and keep all your bits and pieces right where they're supposed to be — all without being too constricting or uncomfortable. Under Armour's ColdGear compression leggings check all of these boxes. A double-layer fabric provides warmth during the winter, but it also has enough stretch and ventilation to keep you comfortable during your workouts. We also like the flat seam design and odor-control features.
2. Nike Pro 3/4 Compression Tights
RUNNER UP
You'll be hard-pressed to find compression pants that perform better than these. Nike's workout gear is about as good as it gets, and they last as well. You can depend on Nike to deliver top quality workout gear, and these compression tights are no exception. Like the Under Armour leggings featured above, these compression tights have a flat seam design to prevent chafing.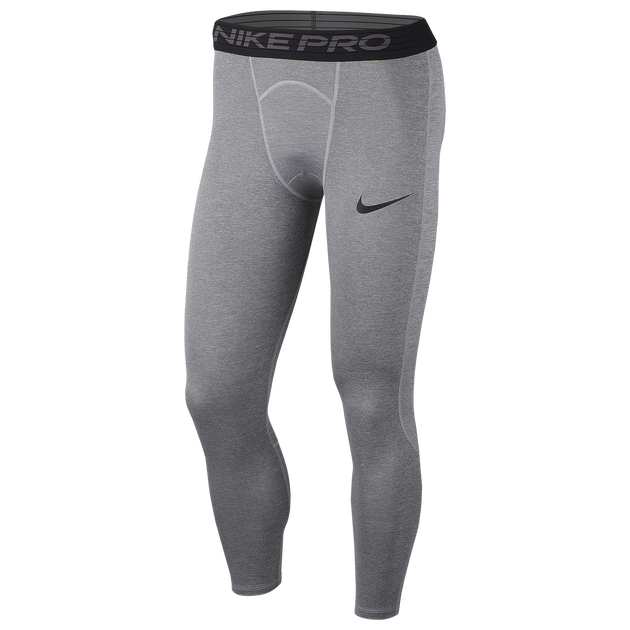 3. Jordan Dri-FIT 23 Alpha
BEST FOR BASKETBALL
Some crisp Jordan Leggings under a crisp new pair of Jordan's make for a crisp pickup game. Pick up this pair and see if your game improves accordingly.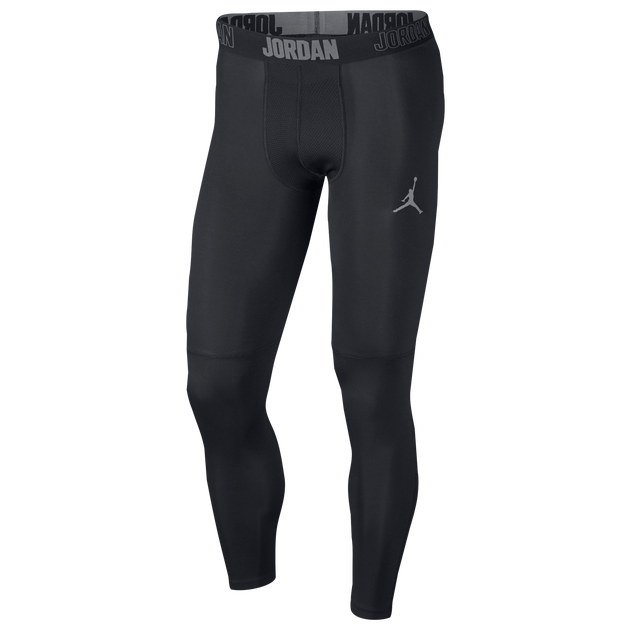 4. Eastbay 3/4 Tights
BEST BUDGET OPTION
Eastbay's in-house line is great for some athletic basics, and these are a perfect example. If you work out a lot and need several pairs of compression leggings in rotation at any given time, then these are a great option to stock up on.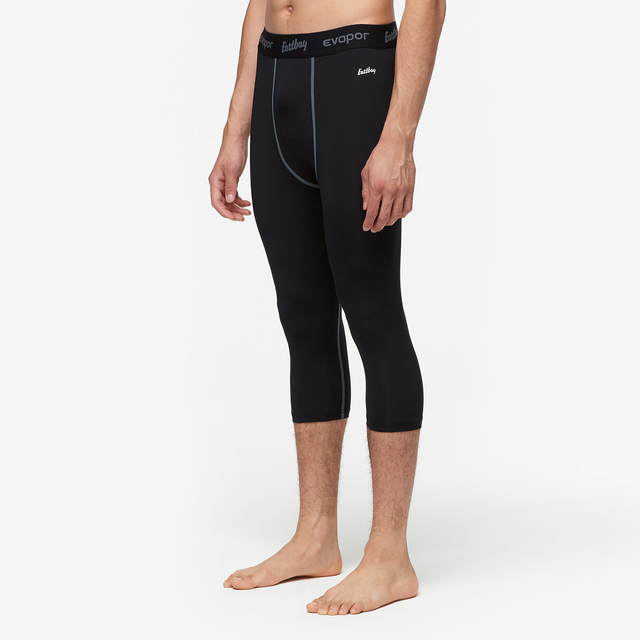 5. TSLA Men's Running Base Layer
BEST FOR RUNNERS
While you can find higher quality compression leggings from trusted brands like Nike and Under Armour, TSLA makes budget-friendly base layers that will hold up to repeated use. For runners on the hunt for the best workout leggings for men, this TSLA base layer is another great option. These leggings come in a variety of styles and colors, and the low price makes it easy to have a pair for every day of the week.
6. Gymshark Technical Baselayer Leggings
BEST TECHNICAL LEGGINGS
For a bit of visual interest that's still going to match most of your workout gear, check out these cool detailed leggings from Gymshark. They feature an elastic waistband and comfortable stretch fabric with plenty of ventilation.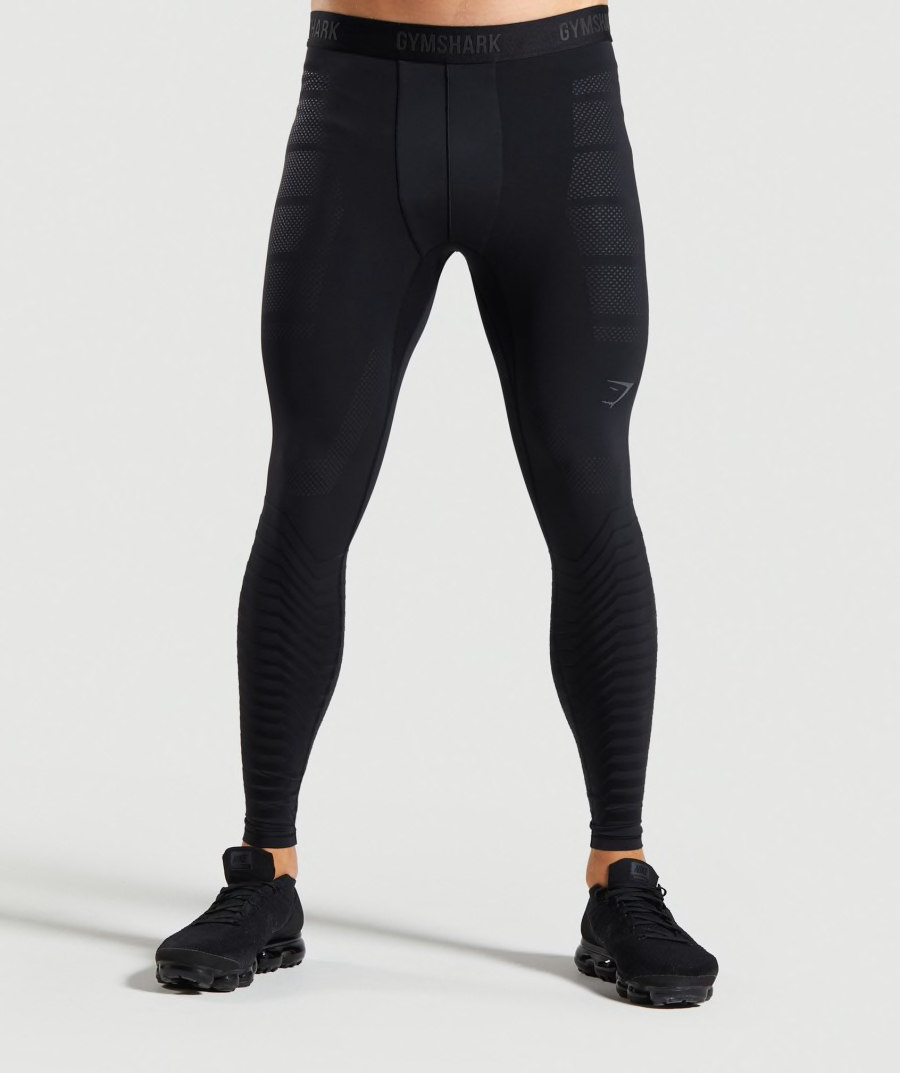 7. Under Armour Rush Compression Tights
BEST ULTRA TIGHT
Under Armour has made these technologically advanced leggings with material that takes the heat your own body creates and reflects it back, using the energy to extend your workout. If you're looking for compression tights that feel like a second skin, this is the pair to pick.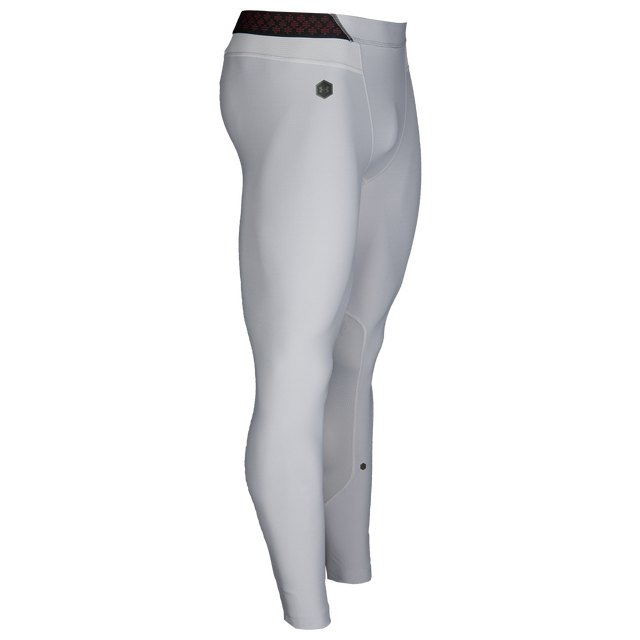 8. Under Armour HeatGear Leggings
Like most of Under Armour's products, these leggings are worth checking out. They feature a tough, lightweight fabric that's ergonomically designed to wick sweat and improve blood flow — no matter the sport.