As if we needed another reason to enjoy Oreos, the brand just released new limited-edition, triple-stuffed cookies with red, white and blue creme and "popping candy" inside (something that the brand also featured in its Firework cookies). The new Oreo cookie drop is a celebration of Team USA ahead of the 2020 Olympic games, which were postponed due to the global pandemic and are now scheduled to begin on July 23, 2021. The outside of the Team USA Oreo features the design of an American flag complete with an etching of the Olympic rings.
Hypebeast noted that Oreo's parent company, Nabisco also produced a similar Chips Ahoy release, which was highlighted by red, white, and blue colored chocolate chips. The brand's Ritz crackers also received an Olympic-sized update with a revamp of their packaging, showing support for Team USA athletes.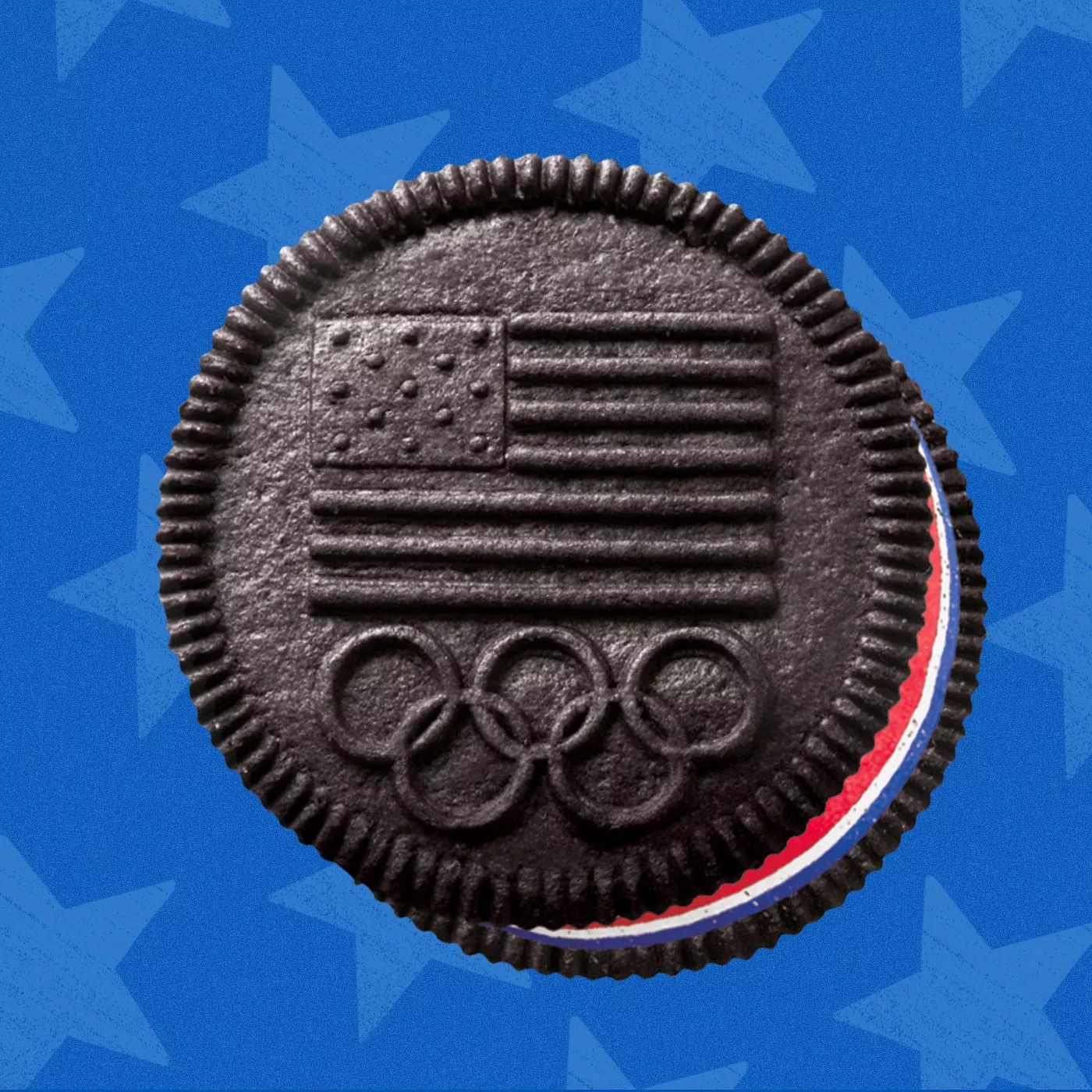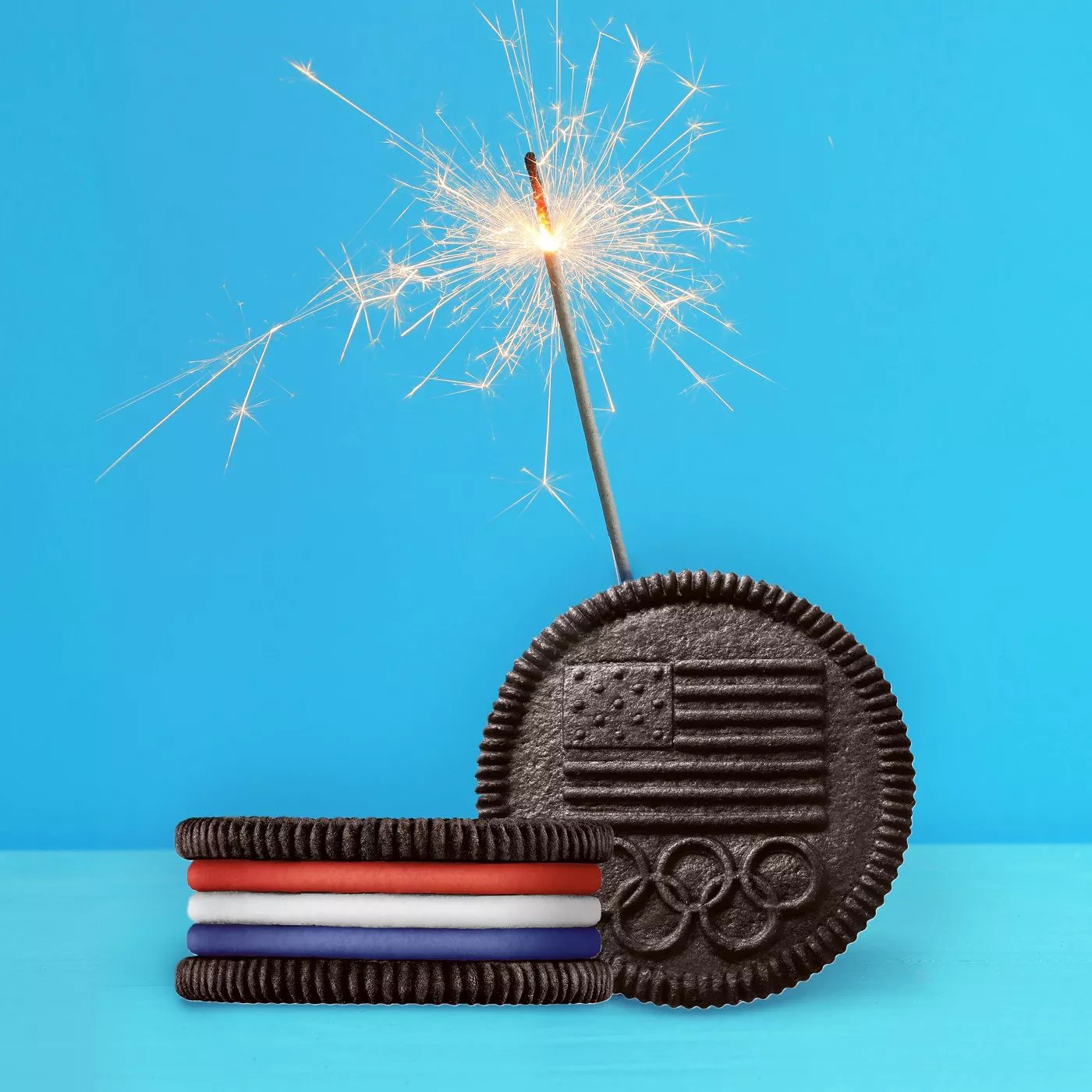 While the new cookie design is a first for Nabisco, this is not their first foray into sponsorship of sporting events. This past March, Oreo released limited-edition packages of NBA Dynasty Oreo Cookies. This edition featured "six unique embossments" of "the greatest dynasties in NBA history."
The Oreo Olympic release, which officially dropped on June 14, as well as Nabisco's other Olympic Team USA products, can be found at select retailers across the country.
Oreo Limited Edition Olympic Team USA Sandwich Cookies