Think Beyond the Sneaker with the 13 Best Gifts for Sneakerheads
Sneaker culture is at an all-time high, and even elite fashion houses are designing sneakers. Streetwear and athleisure is the norm now, and men are flexing with egregiously priced hoodies and jeans designed just so they can better show off their sneakers. As a result, the term "sneakerhead" no longer applies solely to a small group of committed collectors. A lot of guys now classify themselves as sneakerheads, even if they don't have hundreds of rare Air Jordans in their closet.
Because sneakerheads know about the best kicks before anyone else, shopping for them can be difficult. As a result, sometimes the best gifts for sneakerheads are not more sneakers. Rather, if you need gift ideas for the sneakerhead in your life, consider shoe cleaning kits and other accessories in addition to shoes.
1. SneakerFreaker: The Ultimate Sneaker Book
A sneakerhead that knows his history is a bit rarer, but this book looking into specific models and the history of sneakers in America makes your favorite sneakerhead that much better at collecting rare sneaks. From the SneakerFreaker magazine comes this "Ultimate" book, which looks into some gorgeous iterations of popular sneakers as well as the culture surrounding them. As one of the greatest deep-dives into sneaker culture ever produced, The Ultimate Sneaker Book is one of the best gifts for sneakerheads available right now.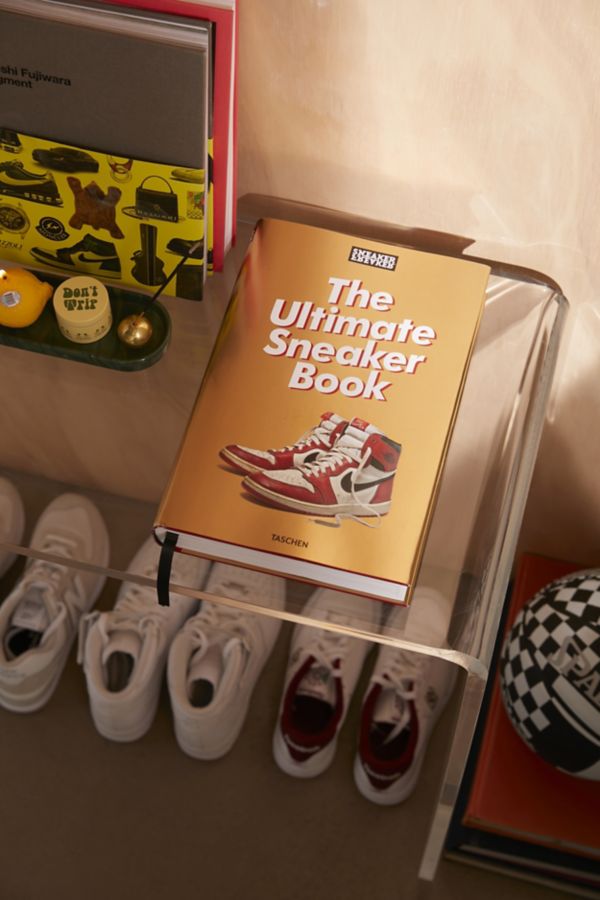 2. Off White/IKEA "KEEP OFF" rug
Every sneakerhead is aware of the incredible collab between Virgil Abloh's Off White Brand and the IKEA Art Event, which all sold out in mere moments and saw 500% returns on the resale market. Abloh has gone on to have collabs with a few more great brands (which you may see later in this piece), but we love this old school rug with his signature quotation marks suggesting you "KEEP OFF." This piece is over retail value, but the price isn't that bad for a piece of art that can stay on your floor.
3. Men's Adjustable Keep Shape Shoe Trees
Of course you want to maintain the look of your favorite sneakers once you've made the investment, including keeping away from any toe creases. These shoe trees are a great way to do exactly that. Inexpensive and easy to fit to any type of sneaker, we prefer this style for sneakers as opposed to the more common cedar ones commonly used for dress shoes. Throw these into any leather shoe to keep them looking box fresh for a lot longer.
4. Nike Nylon Shoe Box Bag
When traveling, you're not about to leave the entirety of your amazing shoe closet at home. So in order to protect your favorite pair of Air Force One sneakers while you travel, pick up this Nike Shoe bag, which looks just like one of the brand's iconic orange shoeboxes. This particular bag does double duty and could be a great small carry-on bag as well.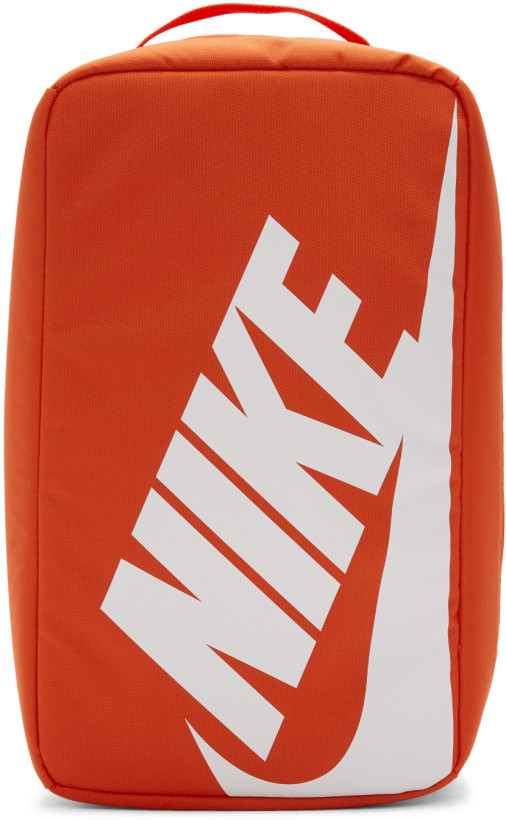 5. Nike Air Jordan 1 LED Neon Sign
The original Nike Air Jordan 1, in the original black, white and red (or "BRED") colors, kicked off the sneaker collecting craze. Even though the shoe debuted in 1985, wearing a pair today, nearly 35 years later, still turns heads. Any sneakerhead would love another pair of Air Jordans, but they would probably prefer to pick out the perfect pair for themselves. Instead, this incredibly cool neon sign is the perfect gift. MK Neon's series of Nike-inspired neon signs have been featured on top sneaker websites like Hype Beast, and there are a ton of great options. The perfect accent to properly showcase any sneaker collection, this neon sign and homage to the original Air Jordan sneakers is undoubtedly one of the best gifts for sneakerheads, period.
6. Versace Barocco Basketball
Sneakerheads often find themselves wanting to add to the entirety of their life's aesthetic with cool brands that go along with the newest Yeezy's or Jordans. In comes this relatively reasonably priced (for Versace, at least) basketball with one of Versace's iconic prints, the Barocco. Gold, black, undeniably luxurious and a great conversation piece to keep in your home, pick this up for the sneakerhead in your life. We suggest this be used as a small piece of art as opposed to actually playing, by the way.
7. Timberland 6 Inch Premium Classic Boots
When it sucks outside, but you still need to stay fresh, your shoes need to toe the line between functional and fashionable. Enter the unimpeachable classic boot by Timberland, in wheat. Originally designed as a work boot (and this well built boot still lives up to its name) that is both sturdy and waterproof, they're a great change of pace and necessity for the winter months.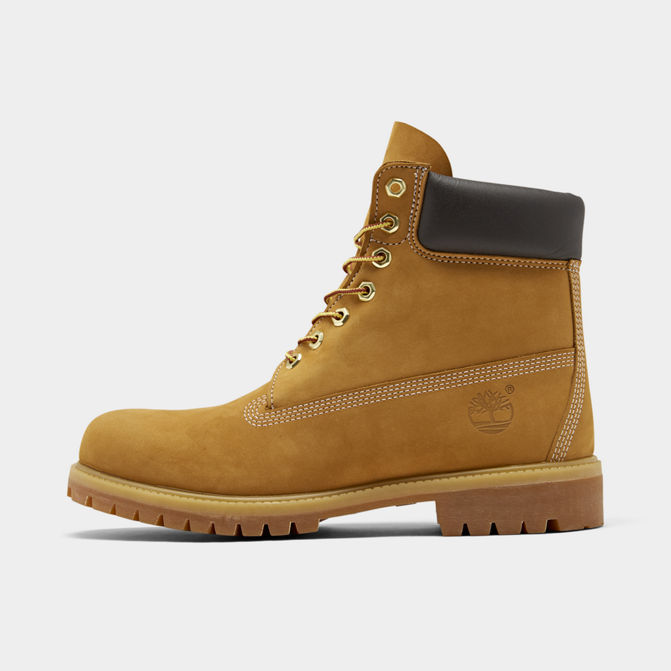 8. Sneakerhead.com Gift Card
Shopping for a sneaker lover who can barely keep up with themselves? Best to just let them go nuts on their own, as hunting for the perfect pair of shoes is part of the thrill. Pick up a gift card from sneakerhead.com instead. This gift will let your sneakerhead take their time finding a pair of sneakers that perfectly matches their personal preferences.
9. Nike Air Max 95 in Varsity Red
A pair of all-red Nikes is a real statement. The Air Max 95 is a classic silhouette that has been reimagined recently, and this colorway is a great addition to any sneakerhead's collection. The all-red is more versatile than you might think, and the sneakerhead in your life is all about something bright and popping.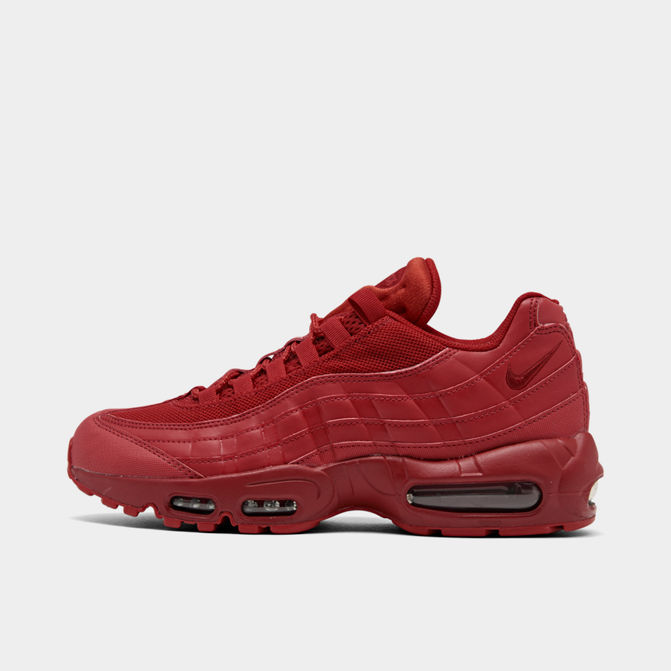 10. Converse One Star
If you really want to make a sneakerhead's day, grab this intriguing artwork made up of the OG colorways of the Yeezy Boost 350. The sole makes up the cone and prime-knit uppers the ice cream, making for a cool conversation piece about one of the most highly sought after shoes ever created. This artwork comes in a variety of sizes, from manageable to massive.
11. Clean Kicks Shoe Cleaning Kit
Clean kicks are just as important as cool ones, and we can't all just be buying brand new kicks after one wear. In comes this well-reviewed shoe cleaning kit from Clean Kicks, which will keep your favorite sneakerhead crisp for months on end.
12. Nike Sportswear Tech Fleece
The OG quintessential jogger, these Nike sweats are comfortable, stylish, and created an entire subset of streetwear which has since been copied by a number of other brands. The clean, simple styling of these fleece men's joggers lets them easily go with any pair of sneakers, and the snug hem stays put so as to better show off those new "grails." Thanks to the athleisure trend, your sneaker-loving friends can leave the house wearing sweatpants and sneakers without looking too underdressed (assuming you're heading to the mall rather than, say, a date). The high quality construction and sleek styling of these men's joggers make them one of the best gifts for sneakerheads. And while they come in a variety of colors and styles, we recommend the classic gray version seen below.
13. Jason Markk Premium Shoe Cleaner
Keep your sneakerhead looking fresh in every possible way. The Essential Shoe Cleaning Kit by Jason Markk includes a 4-ounce bottle of Premium Shoe Cleaning Solution and a great shoe cleaning brush, which makes it a fantastic tool for keeping those sneaks fresh and clean. Jason Markk makes really high quality shoe care products, and this cleaning kit is one of the best gifts for sneakerheads for any occasion.